Protecting Your Home, Health and Safety
Eliminate airborne pollutants with help from the experts at Service 1st Heating and Cooling. Bryant's ultra-reliable Perfect Air Purifier works to capture and kill dangerous bacteria, viruses and mold, safeguarding the air quality of your entire home. Indoor air is re-purified, not just filtered, as often as eight times an hour.
KEY FEATURES
MERV 15 efficiency
Healthier, cleaner air
No cleaning required
Protects heating and cooling equipment
5-year limited warranty
See the technology in action
Efficiency MERV 15
10 years limited warranty
Rated Airflow (cubic feet/minute) 1600 or 2000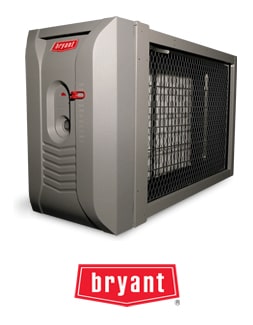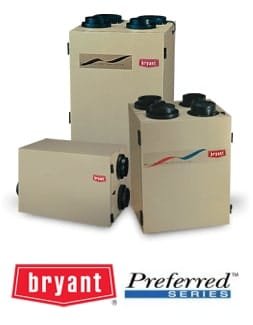 Improve Air Flow And Protect Heating Power
The Preferred Energy Heating Ventilator helps your family breathe easier during the heating season by adding fresh, pre-filtered outdoor air to your home. Furnace energy efficiency remains unchanged, while pollutants and humidity are better controlled.
KEY FEATURES
Automatic defrost
Reduced humidity during heating season
Reduced indoor air pollutants
Horizontal, vertical or crossflow configurations
Crossflow and counterflow cores
Prefilter for incoming airstream
Easy "no tools" maintenance
5-year limited warranty on parts
Limited lifetime warranty on the core
Reliable Humidity Control: Works With Your Furnace
Bryant's Preferred Bypass Humidifier works as a value-add to your heating system, relying on the furnace blower to deliver moisture vapor throughout your home. Low-noise operation and reduced static add to whole-home comfort.
KEY FEATURES
Powered by furnace fan
Front access door
Low-noise operation
Durable cover
AC/DC circuit board
Small or large capacity models available
Evolution™ Control, Humidistat, Humiditrac™ and Thermidistat™ control
10-year limited warranty on parts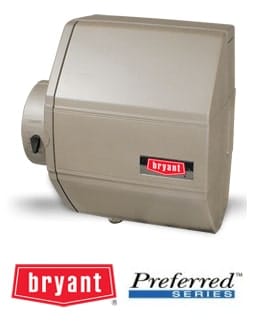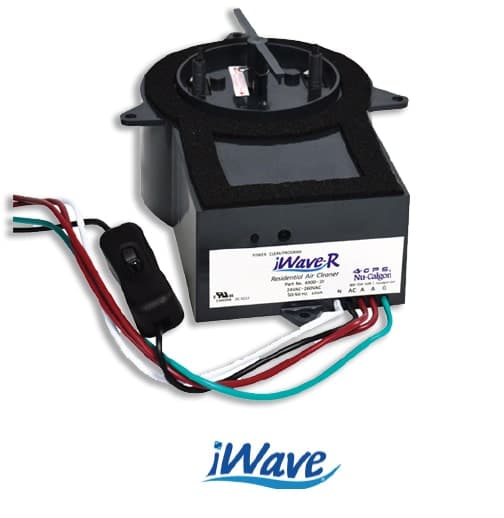 No Maintenance Air Purifier For Residential Air Conditioning Systems
With technology installed in over 100,000 applications, iWave-R is the world's first self-cleaning, no-maintenance needlepoint bi-polar ionization generator. This state-of-the-art generator is designed specifically for treating air in residential duct A/C systems.
KEY FEATURES
The patent-pending self-cleaning design ensures ongoing peak performance
Needlepoint ionization actively treats air in the living space
For duct systems up to 6 tons (2400 CFM)
Easily installs in minutes in A/C system
Universal voltage input – 24VAC to 240VAC!
Universal mounting with magnets
Flexible design with no replacement parts
Kills mold, bacteria, and viruses
Reduces allergens, odours, smoke, static electricity, and other airborne particles
Keeps coil cleaner
Programmable cleaning cycle
Alarm contact option for secondary notification
UL and cUL approved
Three-year warranty
Did you know that air duct cleaning can reduce debris in your home and improve your HVAC system?
Furnace • Humidifier Water Panels • Air Cleaner Filters
We stock humidifier and air cleaner filters for the following brands:
– Aprilaire
– Bryant
– Cimatec
– General
– Honeywell
Our wide selection of 16 X 25 X 4″ pleated furnace filters for sale can help to clean the air in your home and allow your furnace to operate more efficiently. 20 times more effective than fiberglass filters, you can capture airborne particles as small as 1 micron.