Professional Heating & Cooling Service Near Me
Your Trusted HVAC Specialists Serving Cambridge And The Surrounding Areas
Searching for a "Professional Heating & Cooling Service near me?" Whether you are in need of HVAC maintenance, small or large repairs, or are considering a full furnace or AC replacement, you can rely on our 30+ years of experience serving homeowners across Cambridge and the surrounding areas. Service 1st has received the prestigious Circle of Champions award from Bryant and is committed to providing our customers with the best customer service and highest quality services and products.
Check Out Our Referral Program:
At Service 1st, we offer a special referral program, so please pass on our company name! If one of your contacts purchases a furnace or air conditioner from Service 1st Heating and Cooling, we will send you a $50 gift card to a local eatery or retailer. Make sure your contact mentions your name so you can take advantage of our referral program. Present this coupon at the time of the sales presentation to claim your reward. Need more coupons? We have them at our office or we can mail you more!
If you are looking for a "professional heating and cooling service near me," you can rely on the experience and expertise of Service 1st. When you choose to work with Service 1st in Cambridge, you will be working with a team of highly trained professional HVAC experts who value creating a strong relationship with all of our customers. We are an Elite Bryant Factory Authorized Dealer, which means that you will always get the highest quality products when working with us. We offer a 100% satisfaction guarantee to all of our customers.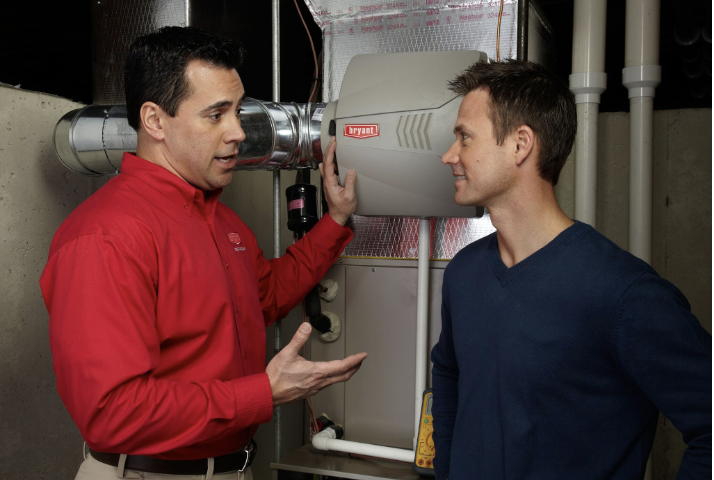 At Service 1st, the comfort and safety of your home is top priority. Whether you are looking to maintain your furnace, replace it, or install a fireplace, we can do it all. We always walk you through the entire process, step-by-step, so that you feel confident and comfortable with your investment.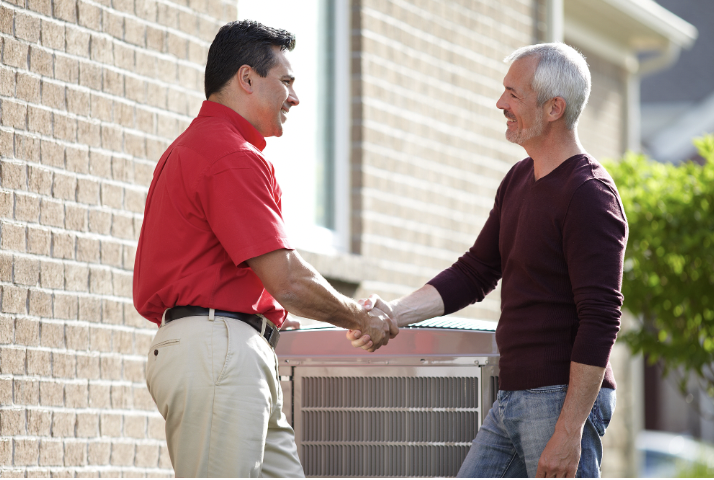 The summers get quite hot in Cambridge, and we want to ensure that you and your family are comfortable during the warmer months. We offer a wide selection of cooling products to help you stay cool when the temperature rises. Whether you need a service appointment or a new AC, we're here to help.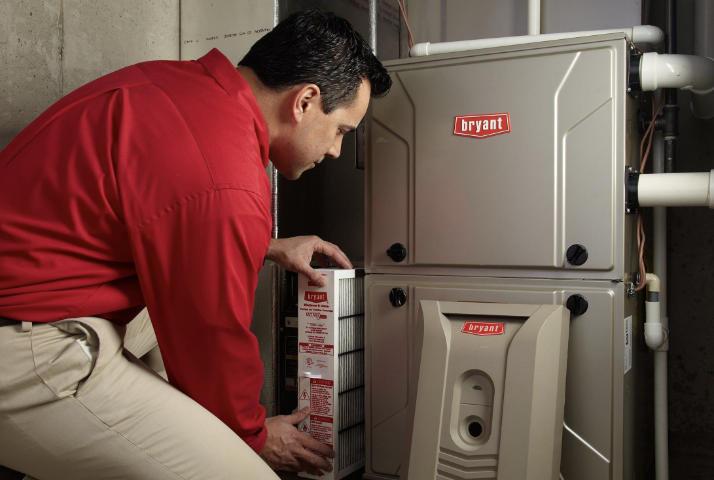 Indoor air quality matters. mold spores, allergens, bacteria, and other irritants can cause health issues for you and your family. You can rely on Service 1st to install the highest quality air purifiers, humidity controls, and ventilators to improve your home's indoor air quality and help protect your HVAC system.
"We used Service 1st for our AC replacement and recently duct/vent cleaning. They were professional, courteous, on time, and friendly. I would recommend this service provider for these services. We will be going to them for follow up services in the future as necessary and our annual HVAC check up in the spring each year."
At Service 1st, we are committed to ensuring our customers have a great experience from start to finish. We value professionalism, honesty, and excellent communication. If you are in need of any of our services or have any questions or concerns, give us a call. When you call our office, you will get to talk right away with one of our staff – you won't have to worry about answering machines or voice commands.
From your very first call to the final service visit, we want to make you feel comfortable and confident in your decision to work with our team. With all of our services, we are always upfront with our customers about the final cost. You'll never experience sticker shock when you work with us. There are never any hidden fees or sneaky extra costs added in.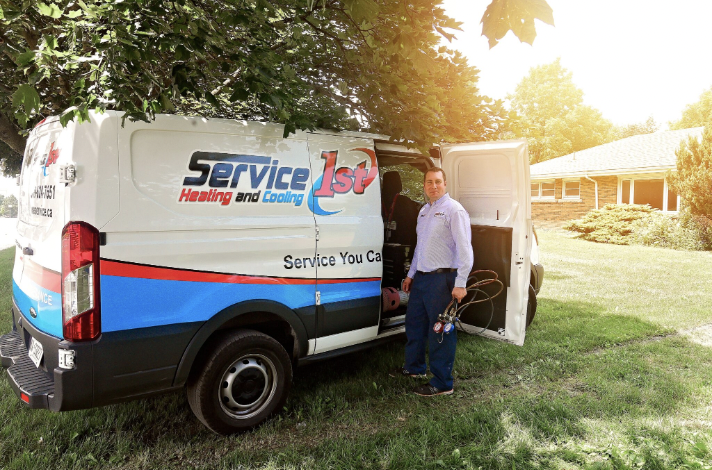 Did your furnace or AC suddenly stop working? Concerned about a strange noise or other problem? You can rely on the experienced team at Service 1st to diagnose the issue and rectify the problem. We service all brands of natural gas and propane furnaces and fireplaces, as well as central air and ductless air conditioning systems.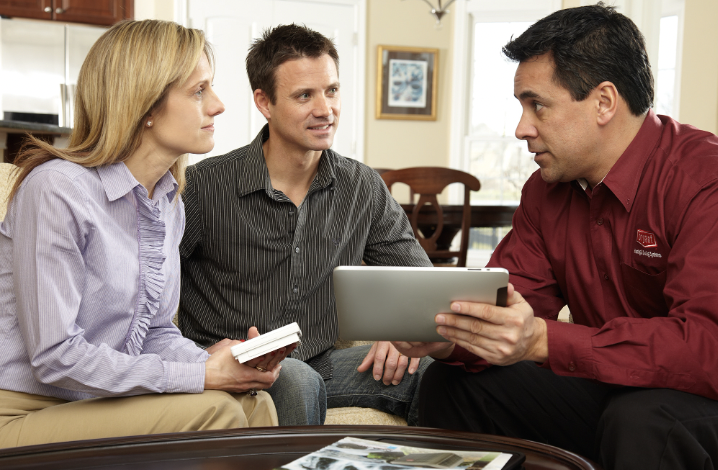 Your HVAC system helps to keep you and your family comfortable and safe, no matter the weather. Investing in a maintenance plan will ensure that your systems work efficiently for years to come. We offer gas furnace maintenance plans, central AC maintenance plans, and gas fireplace maintenance plans.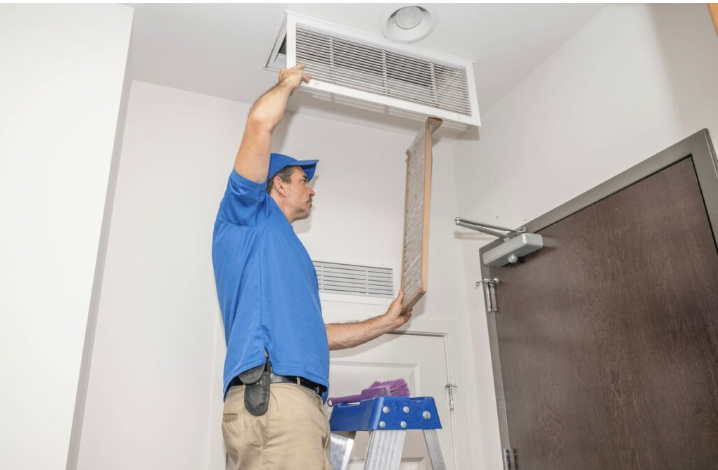 While duct cleaning has often got a bad rap, it is actually a valuable service when provided by a reputable company. Duct cleaning can ensure your home is clear of mould and common allergens that may make you and your family feel sick. Duct cleaning can also ensure that your furnace and AC systems work and function efficiently.
Looking For Professional Heating and Cooling Service Near Me? Trust Service 1st
Whether it's time to replace your furnace or AC, you need an HVAC repair, or are interested in a maintenance plan, you can rely on Service 1st. We have been serving homeowners in the Cambridge area for over 30 years and offer the highest quality products and services to all of our customers. If you've been searching for a "professional heating & cooling service near me," give us a call today to speak directly with one of our staff. We look forward to hearing from you.