1. Ask Your Friends, Family, or Neighbours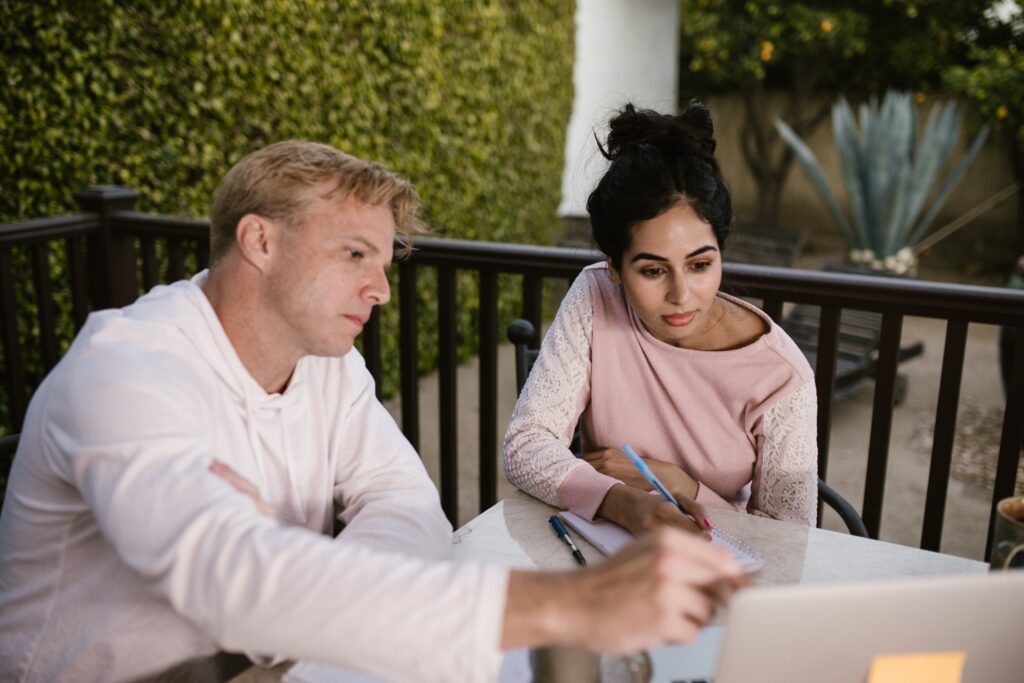 Chat with your neighbours or a friend and see if they can give you a recommendation
Word of mouth is still an excellent way to find local services. If you trust the opinions of your neighbours or friends or family who live in the same area as you, consider asking them if they've used an HVAC company they were happy with in the last year or so.
One of the benefits of simply asking those around you is that people are willing to tell you about all kinds of experiences – both the good and the bad. This is a good way to help you find companies that provided great service, and maybe skip the ones that your neighbours or friends had a poor experience with.
When learning about potential new HVAC technicians to work with, don't be afraid to ask specific questions, such as:
How was the company's communication with you?
How timely were they?
Were there any hidden fees? Did you understand what you paid for?
Were the technicians respectful of your home and property?
Did you feel pressured to purchase additional services you weren't interested in?
Asking specific questions like the ones above can help provide you with the big picture when it comes to the HVAC company. While your neighbour may say that they were "happy with the work," what exactly does that mean to them?
Starting a conversation with your friends, family, or neighbours is a great way to begin your search, but if you are looking for a great company that you can trust and rely on for years to come, it's a good idea to do a bit more research before deciding to work with one.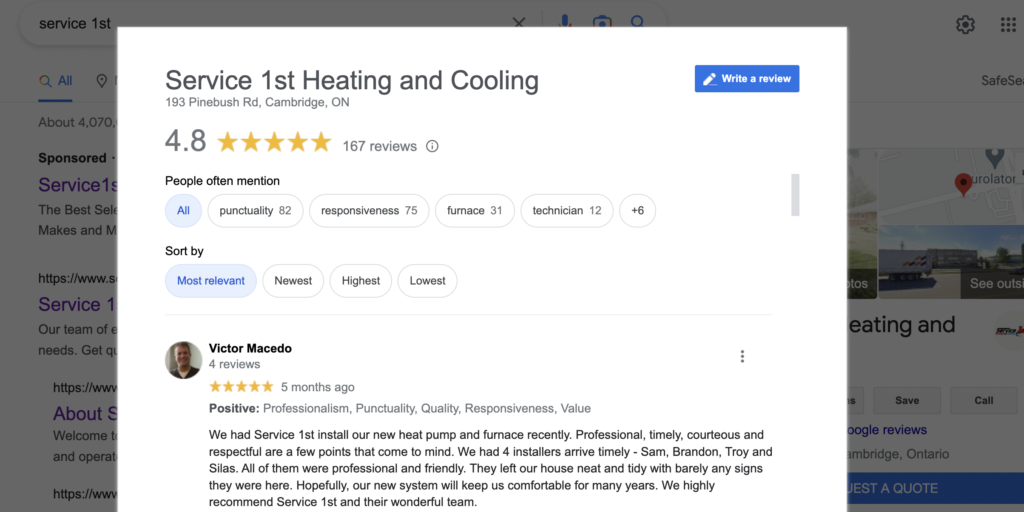 Reading online reviews can tell you a lot about a company
Reading online reviews is a great way to narrow down companies once you have 2-3 in mind that you are considering working with. It's important to remember that star rating isn't everything. For example, a company that has a perfect 5-star rating from only 4 reviews may not be as reputable as a company with a 4.7-star rating with 75 reviews.
When you are reading reviews, remember that generally, people who write a review either had a great experience or a terrible experience. You will probably come across 5-star reviews as well as 1-star reviews…and not a lot in between!
Make sure that you don't simply look at the ratings…but read through the reviews. See what the reviewers are saying, and decide for yourself if their praise or criticism is fair. This is also a great way to see how the company responds to both their positive and negative reviews. A business that responds angrily, negatively, or rudely to their negative reviews may not be a good choice to work with.
However, a business that accepts their mistakes and offers to fix any issues that may have come up, or at the very least chats with the client about their concerns, may be a great HVAC company to work with.
3. Look At The Company's Website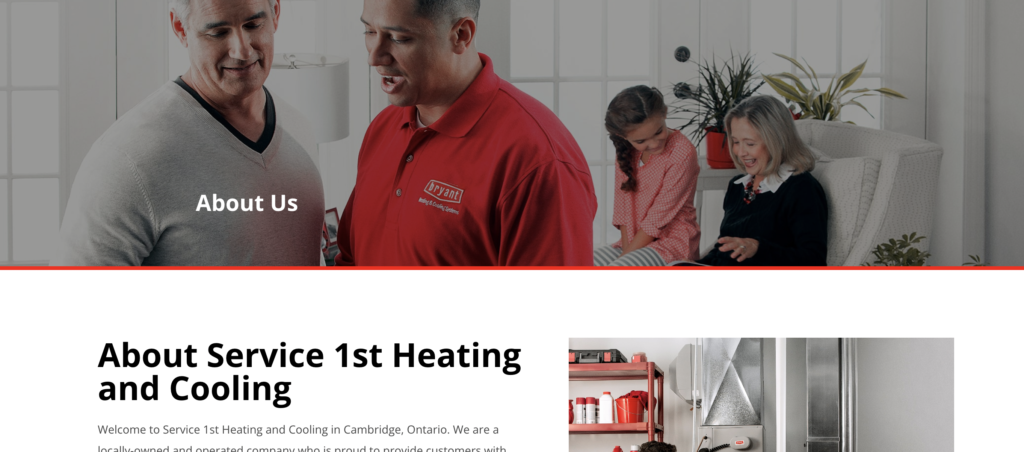 Before working with an HVAC company, spend some time browsing their website
A company's website can tell you a lot about a business, including some information that you may not get from reviews or from referrals. For example, a business website will often tell you their service area, so you'll know right away if they are able to service your location.
It will also tell you if their HVAC technicians have particular training, accreditations, and certificates, as well as whether or not the company has won any words, such as the Circle of Champions award or Reader's Choice awards.
You can often find out how long a company has been in business for – and that is often a great indication that a business is trustworthy. Small businesses usually won't stay afloat for long if they are not good at what they do!
Spending some time on an HVAC company's website can provide you with more information about their products and services as well. You may be looking for a particular brand of furnace or AC unit, or you may simply want to know if a company can service your existing unit types.
All of this info can be found on a good business website to help you discover if the company you're interested in working with is a good fit for you and your needs.
4. Call The Company Or Visit In Person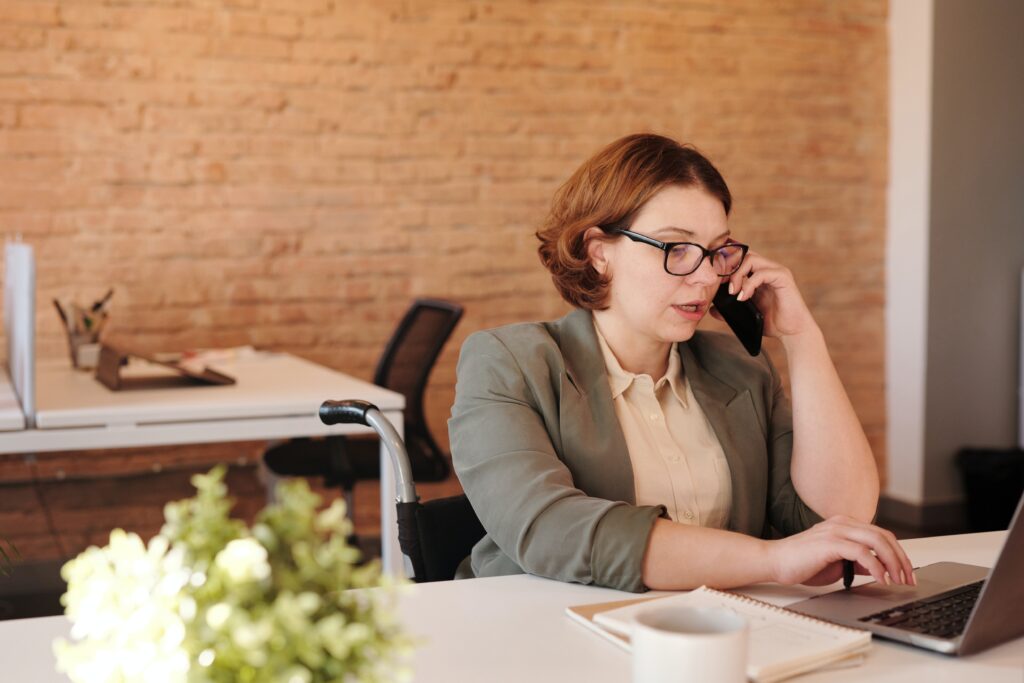 A simple phone call can provide you with a lot of important information about your new HVAC technicians
Once you've narrowed down your options to just one or two, the next step is to call or if possible, visit their store in-person (if they have a store that is open to the public.) No one likes to be on hold for 10+ minutes or have to wade through dozens of automated options when they call their HVAC company.
This can make it difficult to get through if you have an emergency or simply need to make a quick call to set up a service appointment. Calling a company or visiting them lets you get a much better idea about the level of customer service the company offers their clients. Within a few minutes, you should have a good idea if customer service is a top priority for the business, or if it's not.
When looking for new HVAC technicians, think about how you feel as you speak to the business. Do you feel heard, respected, and listened to? Or do you feel dismissed and rushed? First impressions do matter, and it's important that you feel respected and listened to from the very start of your relationship with any new business.
5. Book a Service Call For a Small Project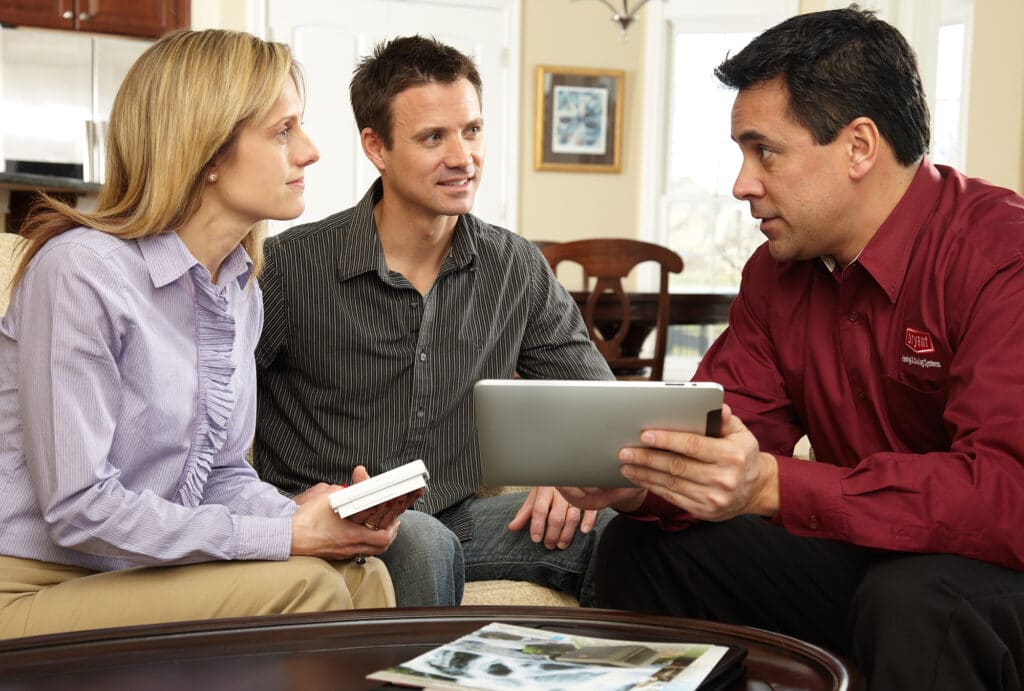 Consider booking a maintenance call before choosing a company to provide more extensive services
If you are quite sure about a company and would like to hire them but are a bit hesitant to start off with a large-scale project such as a furnace or AC replacement, consider hiring them for a small project, such as furnace maintenance or to service other HVAC equipment.
This is a great way to see your new HVAC technicians in action and to see how they interact with you, your family, and how they act in your home. Hiring anyone to do work inside of your home can feel a bit stressful. You may worry that they will not respect your space, clean up afterwards, or worst-case scenario, cause an even bigger problem!
Hiring an HVAC company that you already see has good reviews, have researched yourself, and have personally spoken to mostly eliminates the chances that they will not be reliable. However, buying a new furnace or AC or getting significant work done on your home's HVAC system is an investment, and there is nothing wrong with wanting to make sure a company is a good fit before you do make a bigger investment with them.
What Services Can HVAC Technicians Provide?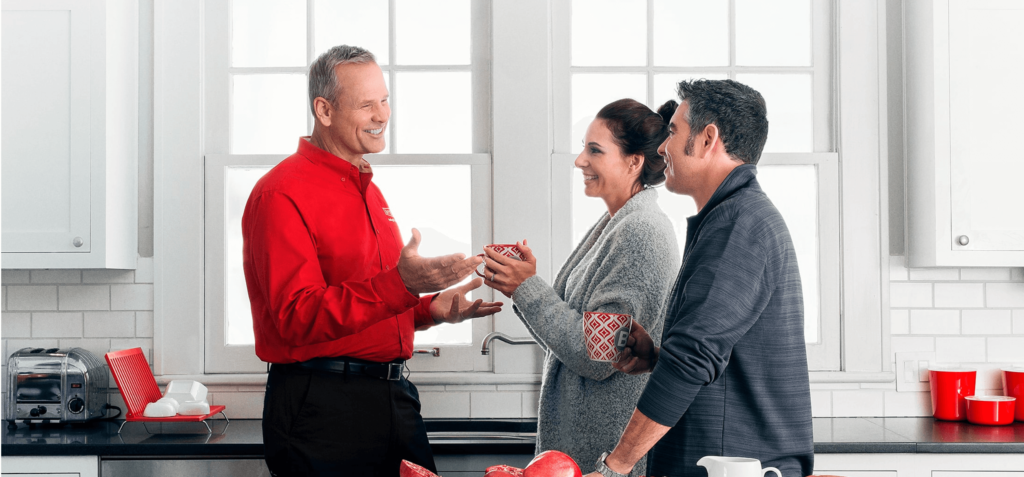 HVAC Technicians offer a wide range of services
Now that you know more about finding great HVAC technicians in your area, you may also be wondering about the types of services that they can help with you. Each HVAC company will offer a variety of specific services, you will have to check out their website or give them a call to find out if they offer a specific service or product that you need. In general, however, you can expect HVAC Technicians to be able to help you with installations, repairs, and maintenance.
Professional HVAC Technicians are trained to handle a variety of installations, including but not limited to:
Fireplace installations
AC unit installations
Furnace installations
Additional ductwork & related HVAC systems
Choosing an experience, professional HVAC company means that you will get to work with the best HVAC technicians that can handle projects from simple maintenance to extensive repairs and full installations.
Your HVAC technicians will be able to help you with repairs, whether you need a small repair or you are dealing with significant damage to your furnace, AC, or another component of your HVAC system. One of the best things about working with a professional and reliable company is that they will be honest with you about whether or not it makes sense to make a repair or if it is truly time to consider replacing your unit.
It is important to consider getting regular maintenance on your HVAC systems so that they last longer and work efficiently when you need them. No one wants to worry about their AC not working in the middle of a July heatwave or their furnace making weird noises during the first snowstorm of the year! Your local HVAC technicians can perform regular maintenance on your systems to ensure that they work properly all year round.
Looking For HVAC Technicians In Cambridge? Rely On Service 1st
Whether it's time to replace your furnace or AC, you need an HVAC repair, or are interested in a maintenance plan, you can rely on the professional and experienced HVAC technicians at Service 1st.
We are a locally owned and operated business that prides itself on the highest quality work and installation of the highest quality products. We have received the prestigious Circle of Champions award from Bryant – an honour that highlights our commitment to quality, leadership, and excellence in the HVAC industry.
"Completely happy with the service The young men were very friendly and out going. They arrived on time and set straight to work . They had the new system installed, up and running in a timely manner. They went above and beyond even doing a few extra bits for us.. I can not say enough about them. I highly recommend Service 1st to anyone."
We have been serving homeowners in the Cambridge area for over 30 years and offer the highest quality products and services to all of our customers. If you are in need of HVAC services, give us a call today to speak directly with one of our staff. We look forward to hearing from you.