Repair vs Replace My Furnace: What Should I Do?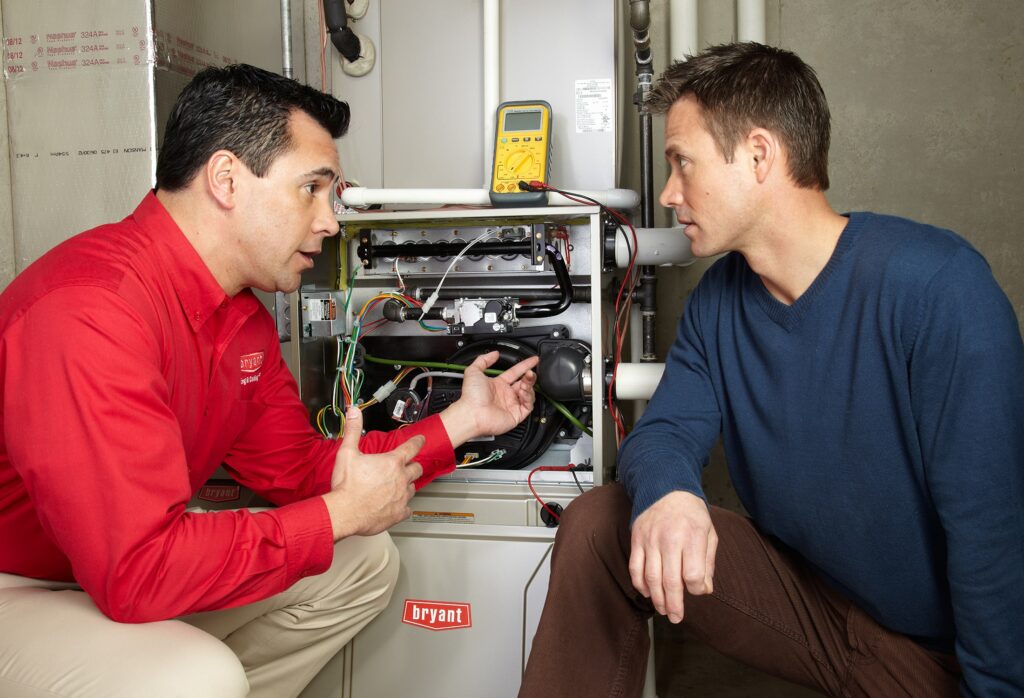 1. How Old Is My Furnace?
If your furnace isn't working as it should and you aren't sure if it's worth repairing, one of the first things to consider is the age of the furnace. Generally speaking, if your furnace is 15-20 years old, it may be worth considering a replacement instead of a repair, especially if you start to notice recurring issues with your unit.
If your furnace is, for example, only 5 years old, and you run into a serious problem, it is often worth fixing it (if possible) rather than replacing it, since it's unlikely to have more problems. But if your furnace is much older, the chances of you running into more problems in the near future increases, and it may be more cost-effective to simply replace it with a high-quality unit.
If you choose to work with professional HVAC technicians who have proper training and significant experience, they'll be able to tell you if your furnace is worth fixing or if its age may factor into your decision to replace it. A professional company will never suggest replacing your unit if it's not worth it, so it's important to always do your research and find a reputable, local company to work with.
2. How Expensive Are My Energy Bills?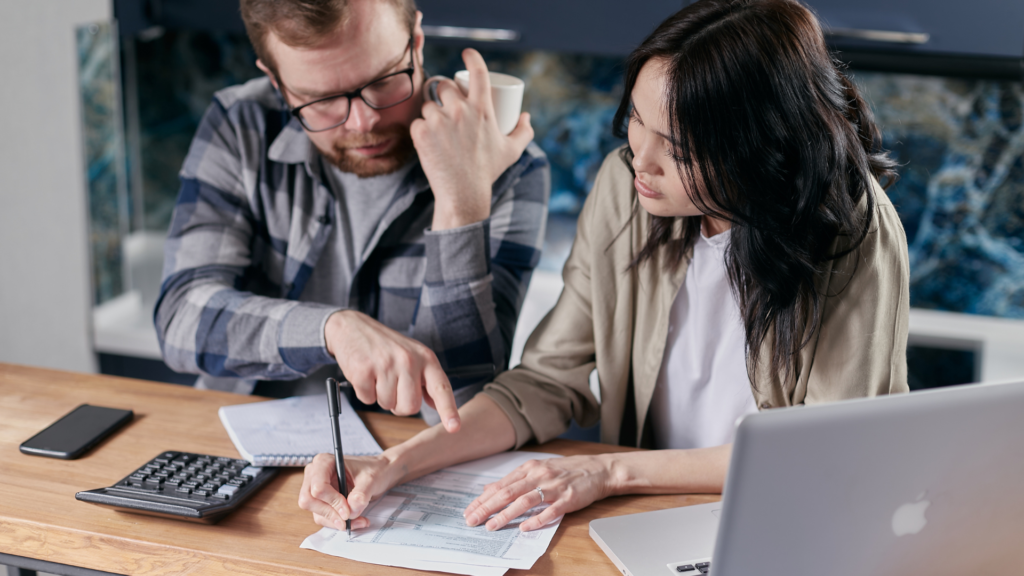 Repair vs replace my furnace: Looking at your monthly energy bills can provide information about the efficiency of your unit
One of the benefits of choosing a new furnace is that they are often high-efficiency and more environmentally friendly. This means that while you will pay more upfront to purchase the new unit, your monthly energy bills will go down.
This will help you save in the long-run. If you'e noticed that your energy bills is high in comparison to those around you, or if they've steadily increased over the years, it might be time to consider whether or not a new furnace is the right choice for you.
Of course, there are other ways to lower your energy bills as well. For example, the US Department of Energy recommends keeping the thermostat at 68 F (20 C) during the day in the winter months for maximum energy efficiency. You can also install energy-efficient window treatments, such as cellular shades, clean and replace your furnace filters regularly, and strategically open and close your window coverings to let in light/block light when needed.
If you've made changes in other areas to try to lower your energy bills but you still feel like they are much higher than they should be and you have an old furnace, it might be time to consider looking into a new energy efficient unit. Get in touch with a local HVAC company to learn more about your options.
3. Has My Furnace Been Regularly Maintained?
Regular maintenance is one of the best ways to ensure that your furnace will work properly for many years to come. A 15 year old furnace that has been on a maintenance plan since you purchased it may run better and last longer than a 10 year old furnace that has never been maintained.
If your furnace has been regularly maintained and you run into a serious issue, your HVAC technicians may tell you that it's more cost-effective to repair your furnace rather than replace it.
However, if your furnace has never had any maintenance and you find yourself dealing with a costly repair, you may discover there are actually multiple problems that need to be fixed. In that case, it might be better to replace your furnace instead.
If you have not been trained to service HVAC systems such as a furnace, it's not possible to tell whether or not your furnace should be replaced or repaired just by looking at it. You will always need a professional to assess the situation and provide you with their feedback. Even if your furnace has been regularly maintained, there may be situations where it is still best to replace it.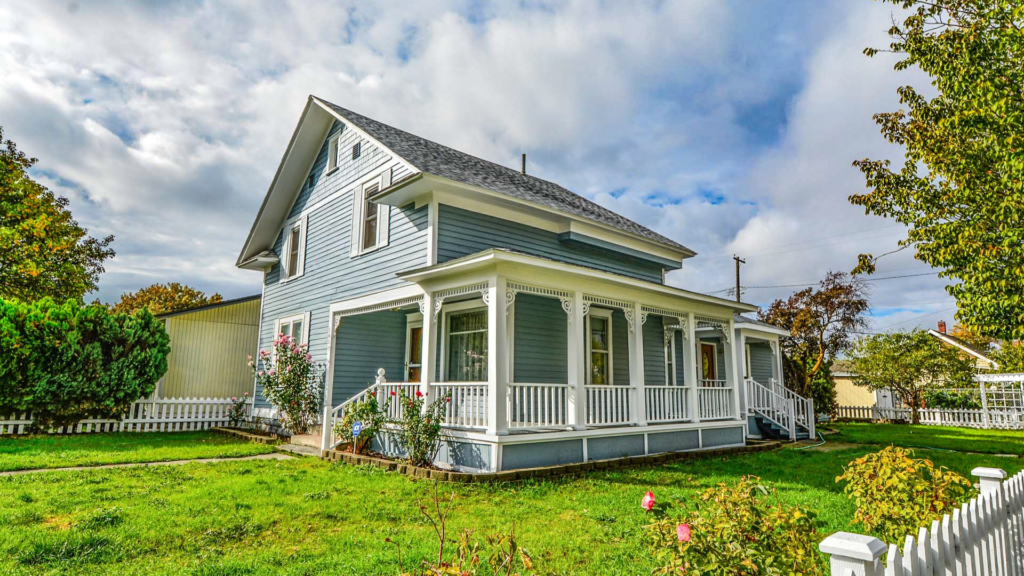 If you've recently moved into an older home, it may have an old furnace that needs replacing
If you have recently moved into a pre-owned house, the chances are you probably don't know a lot about the history of your furnace, the care it has received in the past, or if it's had any ongoing issues. This is especially true for older homes with older furnaces that may have not been replaced for 20+ years.
Sometimes, new homeowners will choose to replace the furnace simply based on its age, before any issues pop up. For example, if you've moved into a home with a furnace that is 25-30 years old, it will not be nearly as energy efficient as a new model. As well, you may be concerned about how well it will run, especially as the temperatures drop. Not only that, but some very old furnace may require parts that are difficult to find or are no longer made. This can make it very difficult to repair the furnace if it does break down.
If it's in your budget, you may want to consider replacing a very old furnace when you first move into your home so that you are not left with any surprises in the cold winter months. If you're not sure whether it's best to replace a furnace in your new home, get in touch with a local HVAC company and ask them if they provide inspection and maintenance services.
5. Have There Been Any Serious Issues Recently?
If you have had any serious issues with your furnace, you may consider replacing it instead of repairing it. This is especially true if your furnace has been leaking carbon monoxide. If it has, you should always replace your furnace rather than repair it. A carbon monoxide leak is a very serious health hazard, and if your furnace has been leaking carbon monoxide, you need a new one.
Carbon monoxide is known as the "silent killer" because it is a tasteless, colourless, and odourless gas. The only way to know if there is carbon monoxide in your home is through the use of CO detectors (which are required in all homes in Canada.) Find out what to do if your carbon monoxide detector goes off and read other frequently asked questions here.
If your furnace has required other serious, costly repairs and then requires another repair again soon after, it might be time to consider completely replacing it instead of repairing it for a second time. Your HVAC team can help you determine what is the most cost-effective option for you and let you know if your current furnace may present any health risks to you and your family.
Should I Repair vs Replace My Furnace? Learn How Service 1st Can Help
If you're wondering "should I repair vs replace my furnace?" you can rely on the experienced team at Service 1st Heating and Cooling to help you make that decision. Learn about our services below and give us a call if you're ready to book an appointment. When you call our office, you will always get to talk to one of our staff right away. You won't have to worry about wading through lengthy answering machines or staying on hold for hours on end. We are also committed to ensuring that you only get the services that you need – if your furnace simply needs a repair, we would never recommend replacing it unless necessary.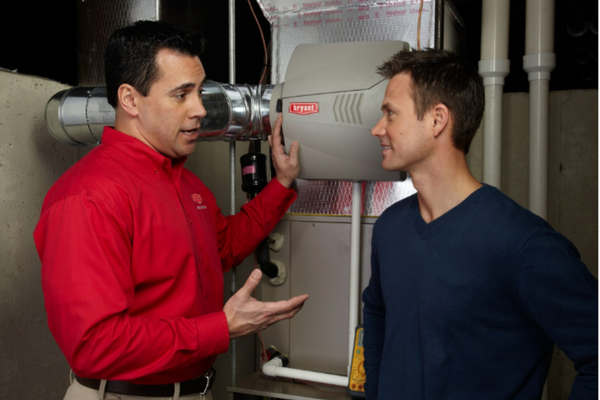 If it's determined that you should replace your furnace instead of repair it, Service 1st can help. Our highly trained and experienced technicians will install your new furnace using the latest tools and technology. We always respect your home and ensure we walk you through every step of the process so you understand what we're doing and feel comfortable with the process from start to finish. We offer the highest-quality Bryant furnace products.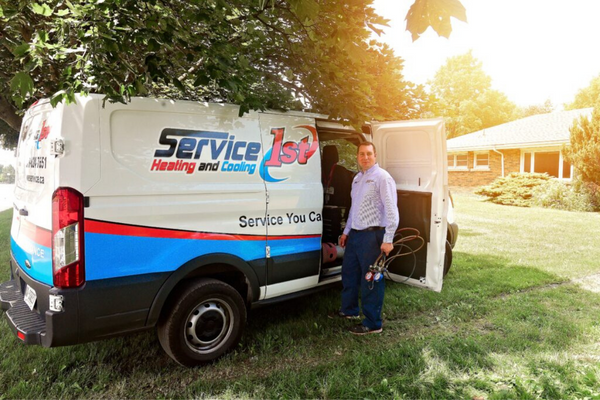 Did you furnace suddenly stop working on the coldest night of the year? Worried about a strange noise you hear through the vents? Service 1st provides emergency services and repairs. We service all brands of natural gas and propane furnaces. We understand an emergency can feel stressful, so we are committed to providing our customers with a flat-rate pricing system. You'll never have to worry about sticker shock when you work with us.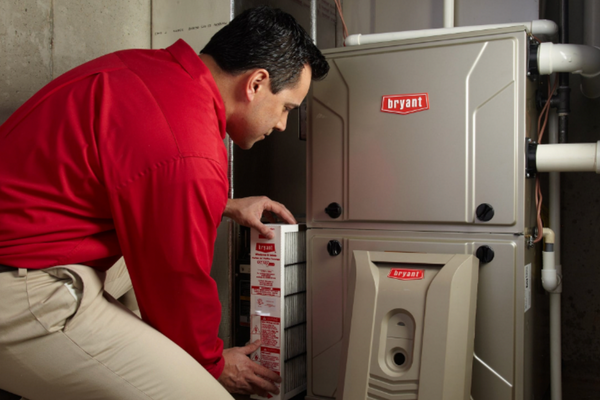 One of the best ways to keep your furnace running smoothly and efficiently for years to come is to invest in a maintenance plan. Regular maintenance ensures that small issues are resolved before they become bigger problems, and that your system will function as it should when you need it the most! Our furnace maintenance plan includes thermostat inspections, electrical wiring and connection inspection, check for leaks and damage, and more!
"Chris arrived on time, provided service to the furnace and air conditioner, showed me how to use the thermostat (again 🙂), and was kind to my cat. I highly recommend Service 1st."
"Been using Service 1st for about 6 years now. They do an excellent job installing our furnace and maintaining it. Great people to deal with."
"Chris came by and did an annual service on our furnace, he was detailed, professional and an awesome guy, thank you for the wonderful service"
If you find yourself wondering "repair vs replace my furnace: what should I do?" and aren't sure what to do, you can rely on Service 1st's 30+ years of HVAC experience. We have been helping homeowners across Cambridge and the surrounding areas get the best HVAC products and ensure their HVAC systems work efficiently throughout the year.
Service 1st is also a locally owned and operated business. We pride ourselves on professionalism as well as always delivering the highest quality work while providing our customers with the highest quality products. We are an Elite Bryant Factory Authorized Dealer. We have received the prestigious Circle of Champions award from Bryant – an honour that highlights our commitment to quality, leadership, and excellence in the HVAC industry.