Have a Problem With Your AC?
Trust Service 1st For The Best Air Conditioner Repair Cambridge Has To Offer
If your air conditioner is older and requires a significant repair, it is sometimes more cost-effective to choose a new unit.
For air conditioner repair both big and small, you can rely on the HVAC experts at Service 1st to find and solve the problem.
At Service 1st, we offer maintenance plans for your air conditioner. Regular maintenance helps your unit last longer and perform more efficiently.
Worried About Your Air Conditioner?
Get the best air conditioner repair Cambridge has to offer with Service 1st.
At Service 1st, we have over 30 years of experience serving homeowners in the Cambridge area. If you've noticed your air conditioner isn't working quite as it should, or it has completely stopped working, you can rely on our years of experience to help you assess the problem and properly solve it.
At Service 1st, we value professionalism and integrity. You will never have "sticker shock" when you work with us. We offer all of our clients a flat rate pricing system. Following a diagnosis, we will provide you with a firm quote for the cost of the entire repair. You won't ever have to worry about unexpected costs or slow service costing you more.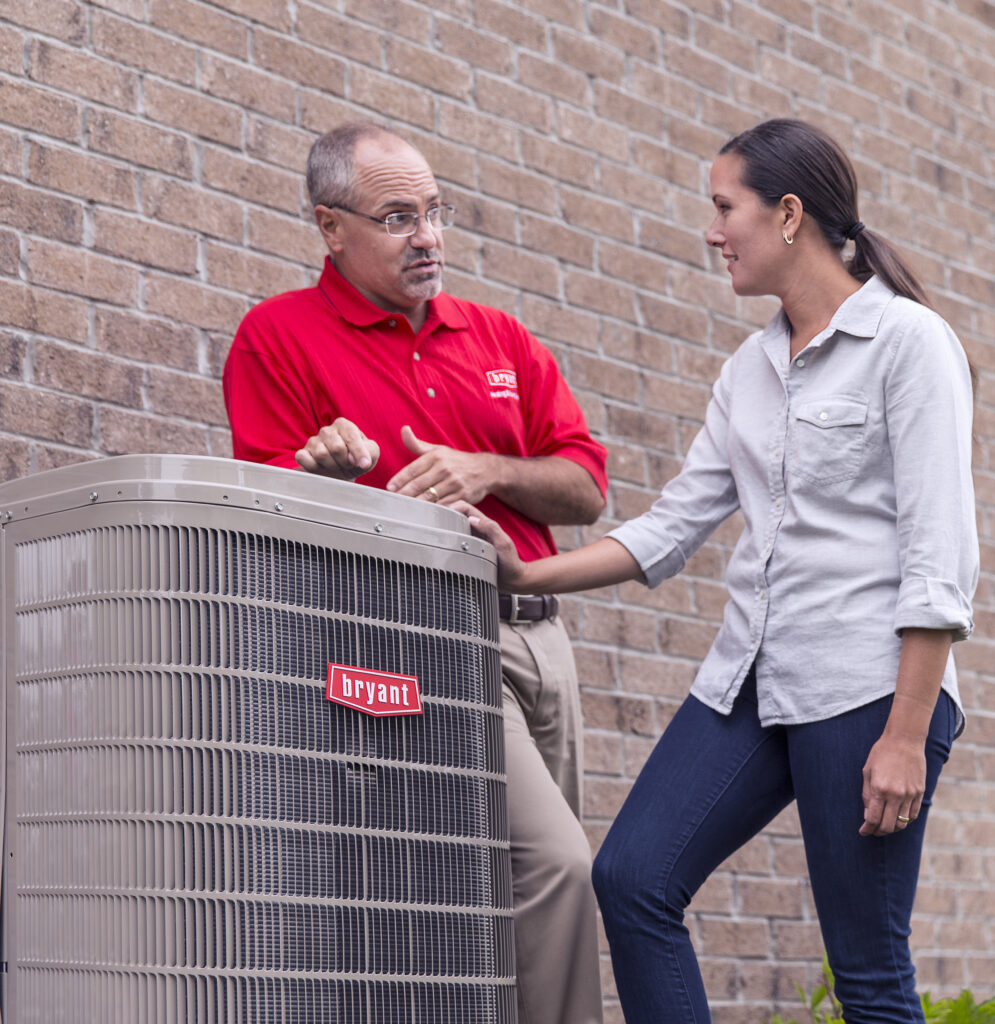 "Our AC went out on the hottest day of the year and I'm 8 months pregnant. I called in a panic and Paula was so responsive. She had Chris at our place within an hour and he was able to fix our AC within 45 mins. He was very informative and explained exactly what went wrong, what he replaced, and what to look for in the future. I'm so grateful for their quick and efficient service!!! Highly recommend."
Heather Taylor, Google Reviews

Signs Your AC Isn't Working As It Should.
Worried about your air conditioner, but aren't sure if something is wrong? Here are some common signs you should get your unit check out by a professional:
Strange noises – Do you hear strange or unusual noises when your AC turns on? Any new or unusual sounds could indicate a mechanical problem.


Leaking fluid – Have you seen any leaks around your AC unit? It could be leaking refrigerant or there may be another problem.


Not cooling down your home – Maybe your AC turns on, but it's taking an awfully long time to cool down your home. If this is unusual for your unit, there could be a problem.


Not turning on at all – Of course, if your unit won't turn on at all, that is a problem! It could be as simple as an issue with your thermostat, or it. could be a bigger problem.
Whether you suspect the problem is big or small, you should always contact a
trusted HVAC company
to inspect and repair your unit.
Do not touch your unit yourself. Your air conditioner is full of many parts and pieces, some of which are sharp, electrical, or contain chemicals. If you don' know what you're doing, you could hurt yourself or cause further damage to your unit.
Always wait for a
trained HVAC technician
to arrive and inspect for you.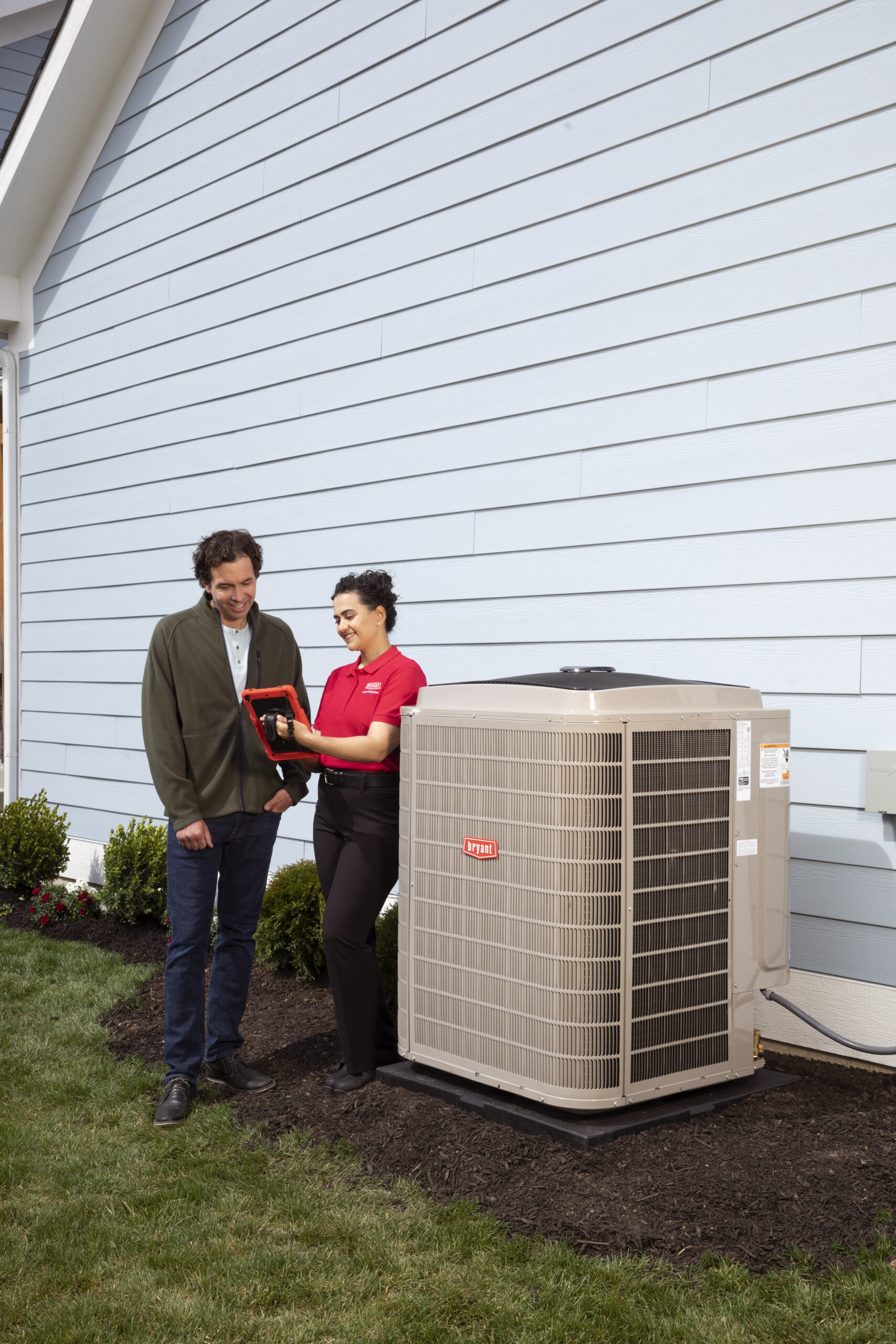 Looking For Air Conditioner Repair In Cambridge?
Trust The Team At Service 1st!
If you are in need of the best air conditioner repair Cambridge has to offer, you can rely on the amazing team at Service 1st. We have over 30 years of experience helping homeowners get the very best HVAC products, services, and solutions. We offer installations, maintenance, emergency repairs, and more. If you need air conditioner repairs in Cambridge or the surrounding areas, you can depend on our proven track record of excellence and our commitment to our customers.
We are a locally owned and operated business that prides itself on the highest quality work and installation of the highest quality products. We have received the prestigious Circle of Champions award from Bryant – an honour that highlights our commitment to quality, leadership, and excellence in the HVAC industry. We are an Elite Bryant Factory Authorized Dealer and offer our customers the highest quality products and services.
When you work with Service 1st, you'll see the difference right away. Give our office a call, and you'll get to talk with one of our staff right away. You won't have to worry about long waits on hold, or working through complicated messaging systems. You'll immediately get to chat with someone from our office about any concerns you may have. At Service 1st, we have gained a reputation for excellent customer service in Cambridge, and that is a wonderful honour!